Video Sources
736 Vizioanări
Is That a Gun in Your Pocket?
They have their men by the barrels.
Sep. 16, 2016
USA
95 Min.
R
Informații
Dacă există vreun lucru la fel de preţios ca femeile lor pentru bărbaţii din Rockford, acelea sunt propriile arme. Însă după ce are loc un incident armat la o şcoală din cartier, Jenna, una dintre mămicile casnice din respectabila comunitate texană preia iniţiativa, făcând ca viaţa idilică din Rockford să fie întoarsă cu susul în jos, iar obsesia generală pentru arme să fie reconsiderată. Spre disperarea soţului ei, Jenna începe să recruteze femeile pentru a le convinge să nu mai întreţină raporturi sexuale până când bărbaţii din Rockford nu renunţă la arme. Astfel este declanşat un adevărat război al sexelor, însă pe măsură ce tensiunea şi libidoul cresc concomitent, bărbaţii şi femeile din Rockford trebuie să hotărască ce are mai multă importanţă: să păstreze pacea sau să obţină o tăvăleală bună?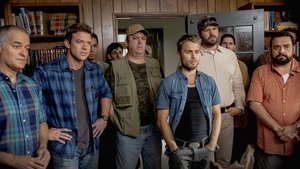 Titlu original
Is That a Gun in Your Pocket?
IMDb Rating 8.1 1,490 voturi
TMDb Rating 9 3 voturi